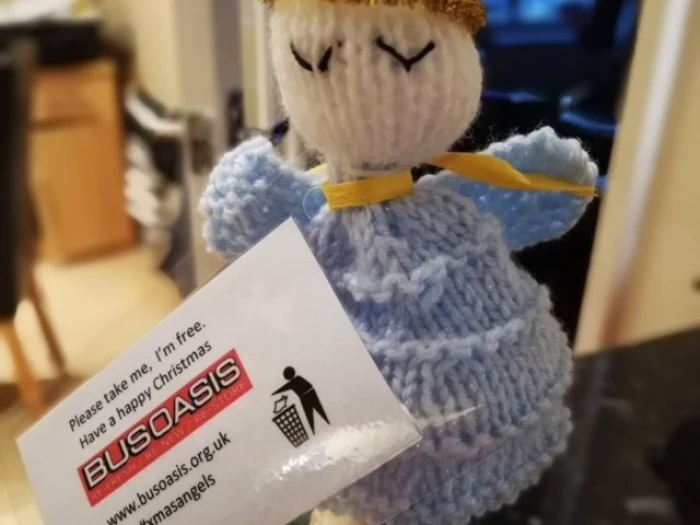 From – Sharon Longman (Circuit Mission Enabler)
Christmas will soon be upon us and as we know it is likely to 'look' different but the story remains the same, and you will already be planning things within your churches. However, I have put some ideas together which you may wish to consider despite lockdown or local restrictions being in place.
Jesus is the light of the world and remains so despite what is going on in the world, so why not light the outside of your church? Use battery/mains operated Christmas lights, add a message on your notice board or even provide prayer ribbons to tie to the lights (avoids the pens and paper issue).
Brighten up your own windows or those of your church with Christmas themed decorations facing outwards – get people talking as they are walking !
Deliver Christmas cards locally enclosing a contact name for prayer requests etc. together with a battery operated tea light and ask folk to light up their window sill on the darkest evening i.e. 22nd December, or ask them to light a candle instead.
Add a Christmas picture competition on your social media page asking people to post 'What does Christmas mean to you?' and offer a small prize.
Instead of Messy Christmas this year, several churches have organised Messy Advent in a bag for schools they work in or for their existing Messy Church children. Why not do Christmas in a bag and deliver to children or older people who are known to you. I am doing it for a sheltered housing project we work in.
If restrictions allow, go carolling around your streets
Carry out a Christmas prayer walk around your area. This can be done under lockdown with 1 other person. Arrange groups of 2 to cover your area.
Rev Paul and myself, as Circuit Mission Enablers, are putting together a series of short themed assemblies for the 3 primary schools in which we deliver many projects. If you would like a copy please let me know, it's a great way in to a school and show them you care.
I am planning to film Paula as she shares the story of 'Christingle' so that will be available too.
We're again asking folks to knit Christmas angels with messages of love and hope and placing them around Calderdale for people to find. All as Covid safe as possible.
These are just a few of my ideas, please share yours too and let Christmas be a source of hope and coming together as community for our Circuit during these continued difficult time.
Remember these and other missional activities are not to get people into the church building necessarily, but to show that the church is active and loving and offering hope! Many more resources are available on line etc.
Please do get in touch for support or to share ideas.
Sharon Longman
Community Engagement Pioneer and Circuit Mission Enabler
Staff.busoasis2013@gmail.com