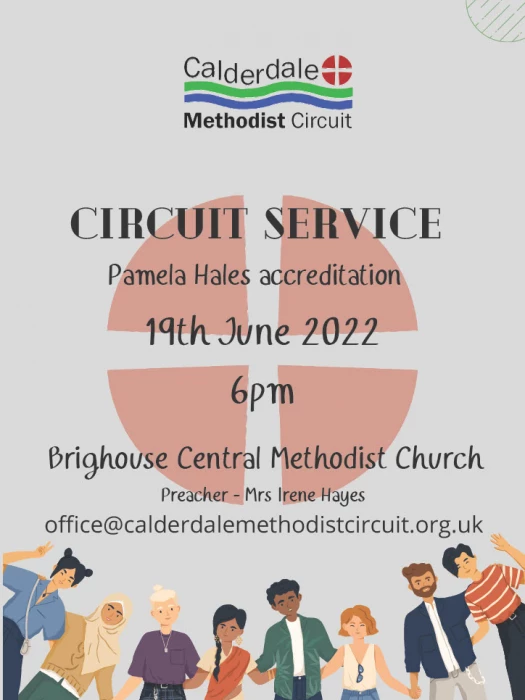 There is to be a Circuit Service at Brighouse Central Methodist Church on Sunday 19th June 2022, starting at 6pm. This will be the Accreditation service for Pamela Hales as she is welcomed as a Local Preacher.
This will be a time of great celebration for Pamela so please come along if you are able – ALL are welcome.
See poster for further information.