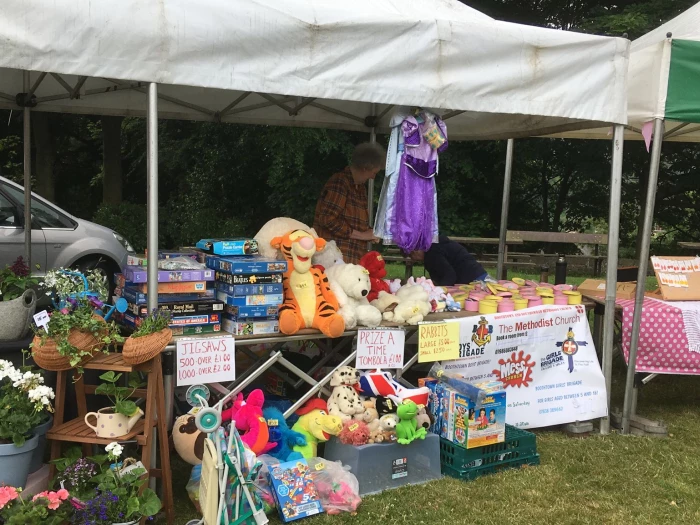 Boothtown & Southowram had been asked by Memory Lane (who use our premises) if we wanted a stall at the Great Get Together event in Crow Wood Park, Sowerby Bridge. The Great Get Together was inspired by Jo Cox MP to bring people together to celebrate that we have more in common than that which divides us.

As the event was on a Sunday and coincidentally a local arrangement for us, the church made the decision that we would not meet to worship, but to use the event as outreach and run a stall to raise funds for church.

A small group from the congregation met at Crow Wood Park at 9am on Sunday, 3rd July to set up the stall and despite the continually changing weather, we had a very successful day! It was a very tired group who packed up at 4.30pm, but we were kept entertained all day by a wide variety of live music!

Boothtown & Southowram Methodist Church