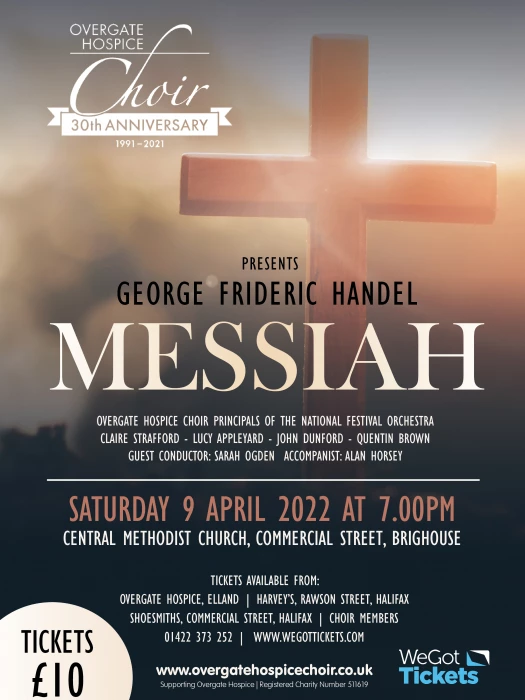 HANDEL'S MESSIAH 9th April 2022

Overgate Hospice Choir announces its programme for 2022, commencing with the presentation of Handel's masterpiece Messiah on Saturday 9 April 7.00pm at Central Methodist Church Brighouse.
Our guests are soloists Claire Strafford, Lucy Appleyard, John Dunford and Quentin Brown, with the Principals of the National Festival Orchestra, led by Sally Robinson, at the Organ will be Alan Horsey,
and the conductor is Sarah Ogden.
This, the first event of 2022, will be the first performance of Messiah since 2015 by the
Overgate Choir and will be our seventh such performance.
For further details see the attached poster