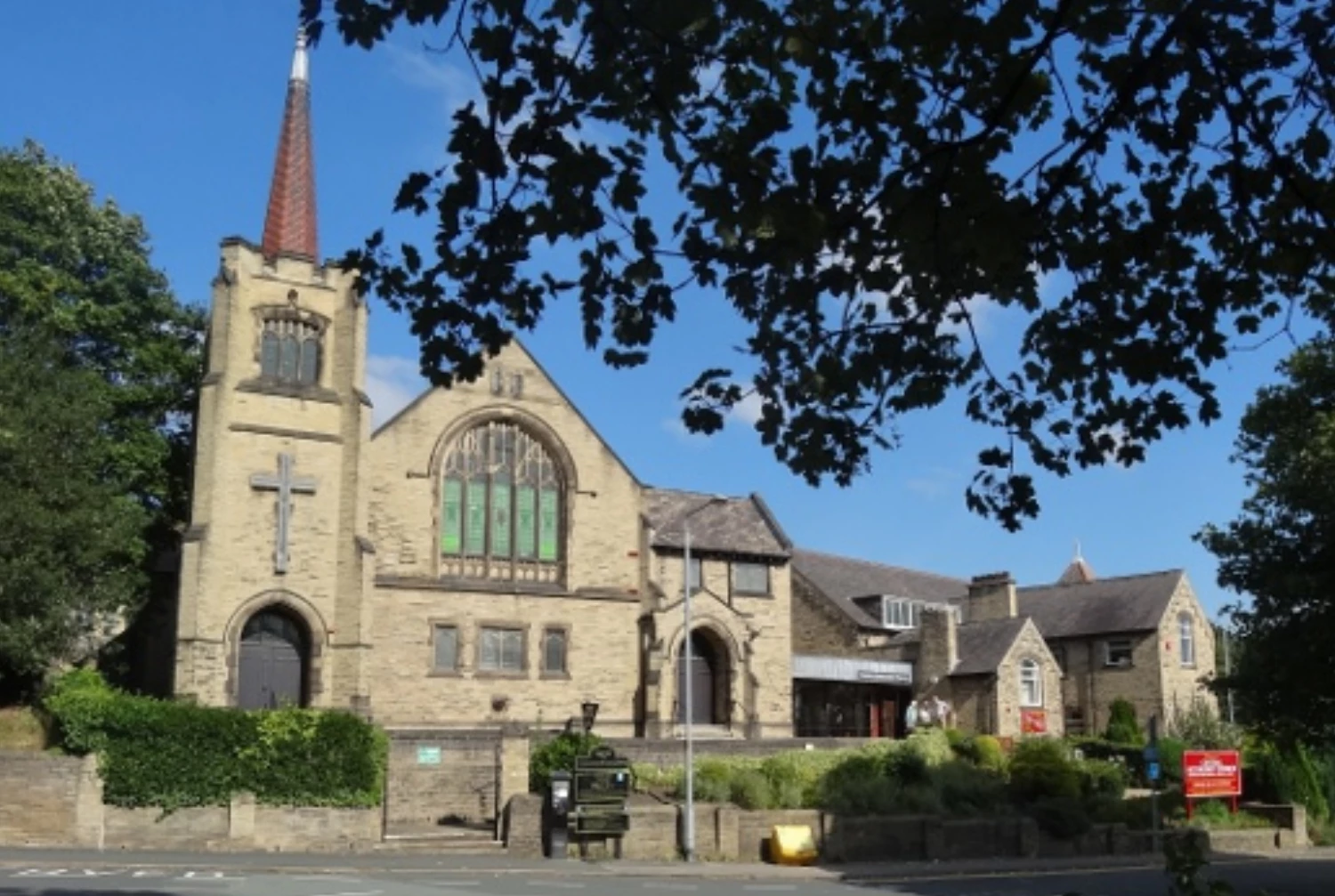 Welcome to Central! We pride ourselves on making newcomers (as well as longstanding members) feel at home and we warmly invite you to join us.
With a varied programme for all ages, we endeavour to worship and serve God by being open to the needs of people around us.
Brighouse Central Methodist Church is currently holding Sunday morning services via the Facebook page of our website (see below). Offering a 30 minute video led by our own Minister, Revd Dr Mark, or Revd Graham Smith, this act of worship can be accessed live at 10.30 am or picked up at some later suitable time to you. Also available in the same manner is our 'Time For God' slot on Friday mornings. This short service offers a time of meditation and reflection and is led by a Minister or Local Preacher.
Pastoral Visitors play an important part in the ministry of our church by ensuring contact is maintained with everyone and acting as the focal point for any who need help. Also the
staff team of Foodbank continue with their important work. The children and young people of the church have been busy corresponding with some of our older or lonely people in 'Operation Smile'. A smile is certainly what they have delivered!


Services
Sunday mornings, 10.30am, Rev Mark Cheetham, Facebook live
www.facebook.com/brighouse/cmc
Weekly – 'Time for God' Fridays, 11.30am – conducted by Ministers or Local Preachers
www.facebook.com/brighouse/cmc
Coffee time!
Sunday mornings, 11.30am
Wednesday mornings – 10.00am
Contact – Pippa Lupton – pipparlupton@gmail.com
Prayer group
Meet fortnightly – Tuesday evenings
Contact – Pippa Lupton – pipparlupton@gmail.com
Junior Church/Young People's activities – Teen Junior Church
Wednesday and Saturday sessions led by our YP worker
Contact – Jodi Paige Hirst – apchildfamily@brighousecmc.org
Music Academy
Build a band – contact – Jodi Paige Hirst – apchildfamily@brighousecmc.org
Tuition online – our tutors are busy! Contact Joe Roughton – info@bcmusic.org.uk
Abi Ukelele – Saturday morning music sessions for babies and toddlers – Facebook live at 10.00am
Contact- abi.young88@googlemail.com
News
Weekly newsletter – emailed to members – Contact – Peter Blackburn, blackspkt4windsor@gmail.com