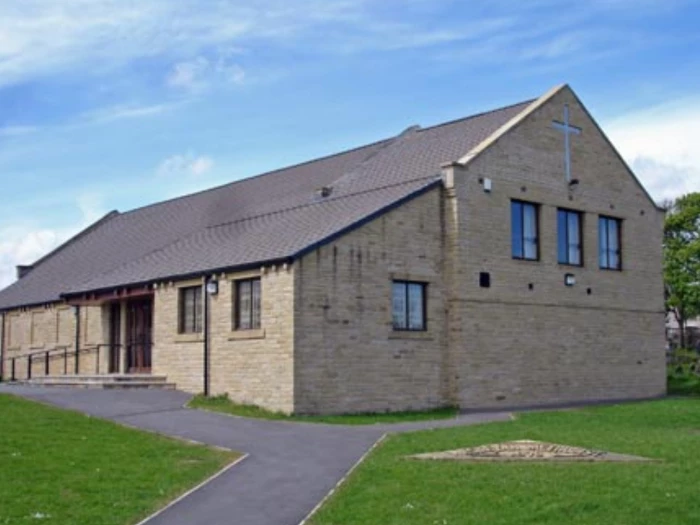 Illingworth Methodist Church is a growing church with 70 members which according to the minister "has always had a very strong beating heart" and remains keyed into the neighbouring community.
Since the opening of the new building in 2005 Illingworth Moor has grown and developed in its worship, discipleship and spirituality and continues to engage with the local community in many different kinds of ways. We are a worshipping community who are passionate about Jesus and passionate about those who live around us coming to know Jesus for themselves.
The current Minister, Rev Paul Welch, said, "Around the Church and its building there is a real buzz, which enables people to engage with a living faith that is exciting and relevant to the local community."
The building has disabled access and toilet facilities, and a loop system for hearing aid users.
Current arrangements:
Worship each Sunday at 10.30 am (in church and also on Zoom)
WhatsApp Prayer Meeting every Friday at 9:00 am
House groups are meeting via Zoom at various times
Prayers and thoughts can also be shared via WhatsApp
As lockdown eases, the usual church activities (below) will re-commence.
Church Activities
SUNDAY
10.30 am – 11.30 pmSunday Morning Service
Parade Service first Sunday each month. Junior Church included in all Services except Parade.
MONDAY
Evening Boys' Brigade
Anchor Boys, 5 – 7 years, 5.45 pm – 7.30 pm
Junior Section, 8 – 10 years, 6.30 pm – 8.15 pm
Company Section, 11-18 years, 7.00 pm – 9.00 pm
TUESDAY
9:00 am – 1:30 pm Café On The Moor
Serving light lunches at reasonable prices.
WEDNESDAY
9:00 am – 1:30 pm Café On The Moor
Evening Girls' Brigade
Explorers, 5-7 years, 6.00 pm – 7.15 pm
Juniors, Seniors & Brigaders, 8 – 18 years, 6.45 pm – 8.30 pm.
THURSDAY
9:00 am – 1:30 pm Café On The Moor
FRIDAY
9.00 am – 9:30 am Prayer Meeting

9:00 am – 1:30 pm Café On The Moor
11.00 am – 3.30 pm Good As New Shop
The shop started from a modest amount of jumble over 20 years ago and has gone from strength to strength. It provides the community with cheap clean clothing and toys, books and videos, even furniture – through commitment to recycling as much as possible from the local area to the local area. You can come in any time the shop is open for a brew and a chat, stay as long as you like in a friendly atmosphere.
SPECIAL OCCASIONS (Christmas, Easter)
'Messy Church'
A craft and activity afternoon for Primary and Junior aged children.
SEVERAL DAYS PER WEEK
Special Interest Classes
For times and details see our website
VARIOUS TIMES THROUGHOUT THE MONTH
House Groups