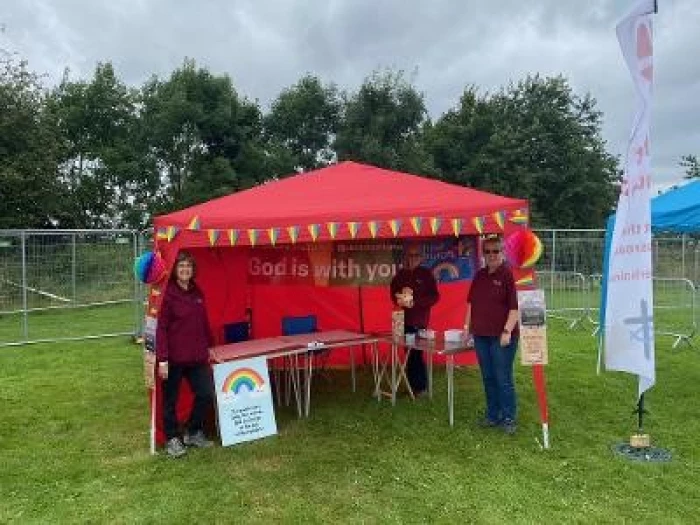 Brodstock

On a rainy Saturday in August eight members of Christ Church went to the Brodstock Music Festival. We erected our gazebo (now with much needed sides), attached the new banner (brilliantly designed by Emma Story) and put out the rainbow activity. The aim was to engage with people and ask them to write about something they had found hard or enjoyed in lockdown. The coloured pieces of paper were then glued to a large sheet to build the rainbow that you can see.

The most important part of this was of course the talking to people. Listening to their stories, empathising with their situations and offering to pray for them. The free lollies brought in the children, but conversations still flowed.

We all found it a rewarding and worthwhile experience. Despite the wet weather the atmosphere was buoyant and people were happy to chat. Along with the lolly we gave them all a card to say who we were. It was great to have Colin with us this year and I understand that he had some very interesting conversations.

Extra volunteers are always welcome. If you fancy joining us next year, even just for a couple of hours, then don't wait to be asked. Christ Church is a fantasitic team to be a part of and we are all part of the team.