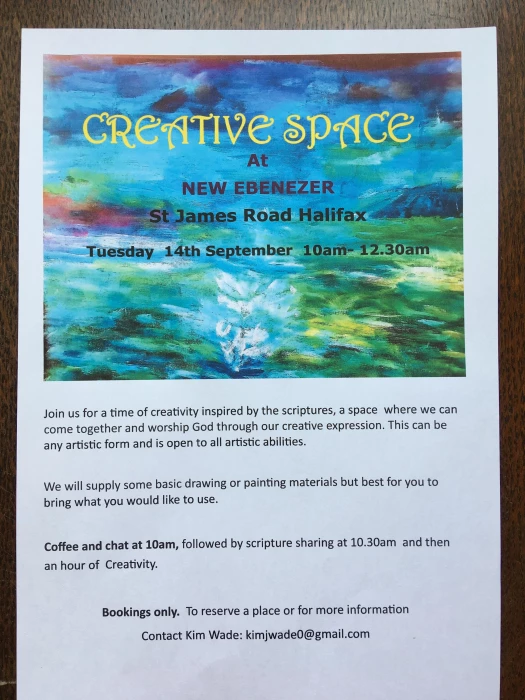 Creative Space sessions will start at New Ebenezer on Tuesday 14th September – 10am to 12.30pm
This will be a time of creativity inspired by the Scriptures, a space where people can come together and worship God through creative expression. This can be in any artistic form and is open to all artistic abilities.
For further details and to book a place please see the attached poster.