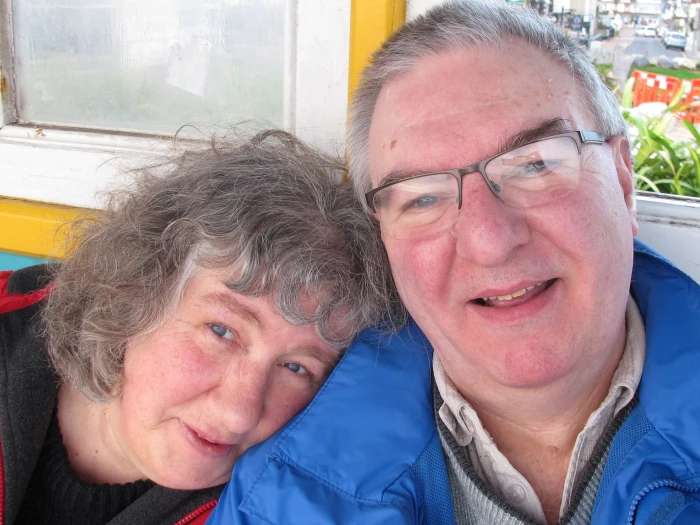 Dear Sisters and Brothers in Christ,
In September 2017, Linda and I joined Calderdale Circuit on its journey with God in the churches and communities that make up the Circuit. During the last four years, it has been a journey of change within the churches and the staff. Several churches have lost members who have been active in the life of the church, staff have moved on to new appointments or retired.
The Bible includes many stories of journeys. Abraham, the Israelite Nation, Jonah, the disciples, the two disciples on the way to Emmaus just to mention a few. Each of the journeys involved challenge, change and growth. Some of them knew where they were going, others did not. One thing that is clear in all of this is that somehow, God was involved.
Each of us is on a journey. It started from the moment we were born. Some of us know where we are going, some of us just wander around hoping to find a destination. Linda and I have journeyed alongside you for the past four years and in a short while our paths will separate. During the time we have been together sharing the journey with you we have been challenged, changed, grown, loved and cared for through the numerous things that we have shared. We hope that you feel the same about the time together too.
Since March 2020, Calderdale Circuit, along with the rest of the country, suddenly hit the brakes and the journey took a new route. When we could no longer worship together in our churches, new ways of connecting to each other and caring for each other began to be set up. Even now, 18 months later, we are still learning how to do these things effectively.
The Pastoral Care system so precious to Methodist Churches, has been the central pillar of keeping us aware of each other's needs and communicating what is happening. It has been vital to those who are not technically minded and only know the term 'zoom' when referring to a camera or binoculars! I have been moved on several occasions when I have been told of the little things people have done for others on the long journey in isolation.
Parting on a journey is often hard, the two disciples did not want Jesus to leave having felt their hearts burn with what he shared with them. He stayed a little while longer but when they finally recognised him, he disappeared because he knew that what he had shared with them would stay with them forever. I pray that what Linda and I have shared with you will also stay with you forever and that you will share what we have experienced together to help you grow and reach out to those God brings to you to care for.
May God's blessing be upon you as you continue your journey until we meet again.
Yours in Christ
Rev Terry Keen