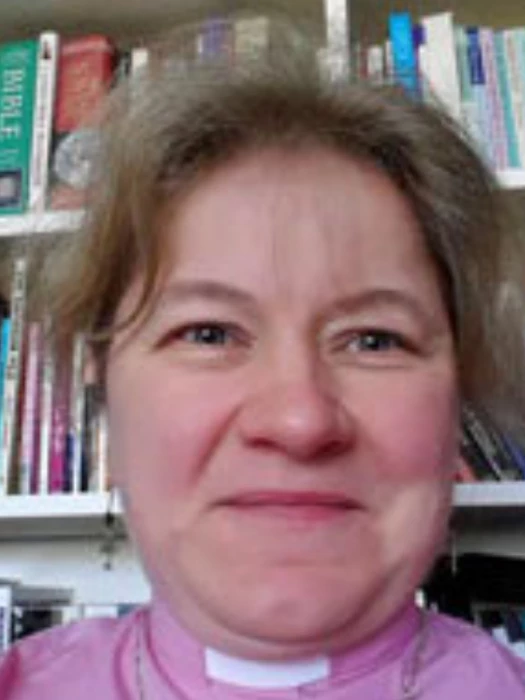 I'm Kathie, I'm married to Val who is a retired Secondary Maths Teacher.
Before beginning training for the ministry in 1993, I worked as an insurance claims handler in Bristol, where I grew up.
When I left college I was stationed in Driffield, East Yorkshire before moving to Hull, to Brough, East Yorkshire and then up to Thirsk in North Yorkshire. After 21 years of ministry, I decided it was time to complete the set and was delighted to be asked to come to work in Calderdale, West Yorkshire.
I am passionate about equality for every member of society, and support Fair Trade wherever I can. I enjoy leading worship, particularly using images, poetry and music to bring people closer to God; going out into the community to meet people; engaging in schools work; sharing in Bible Study; and encouraging all people to explore the spiritual side of being human.
I also enjoy making music; walking Pippa, my over-excitable springer spaniel; reading; writing; and photography. We have a OO gauge model railway that Val and I have built together, and we have a canoe in which we explore the rivers and lakes when on holiday.