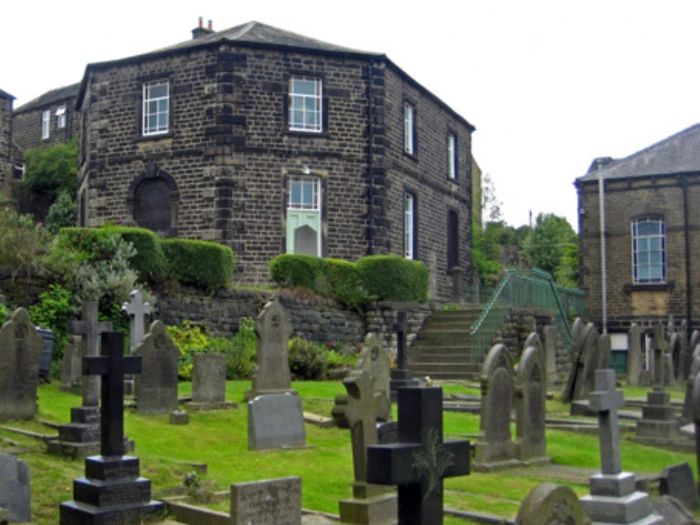 A warm welcome awaits you at what is one of the oldest Methodist Churches in the world, which has been in continuous use, having been founded in 1764.
John Wesley made 20 visits to this hill-top industrial village near Halifax between 1747 and 1786, but the Methodist society originated in the evangelical activities of William Darney. The society met in a cottage at Northgate End until an octagonal chapel was built in 1764 (extended in 1802). By 1818 there were no fewer than 1,002 children enrolled in the Sunday School. Membership, which reached 446 in 1821, had fallen by 1939 to 50; but the church, in the Upper Calder Circuit, survives as one of the oldest surviving Methodist chapels in continuous use.
In normal times the church would usually be open during the week for visits and on Sunday for services, but it it currently closed at all times due to the Covid-19 pandemic. Please check here for updates on when the church will re-open. We hope to have news soon.
Our Sunday sevices commence at 10.30am, the first part of which is shared with the children who then leave us for their own worship.
We sometimes have joint services with the village's Anglicans which may be in St. Thomas's or at our church so it would be wise to check with someone regarding location and time.
Church activity at Heptonstall Methodsit Church:
Alternate THURSDAYS
2.00pm
Bible Study – open to all
For further details please contact the minister or church officers.